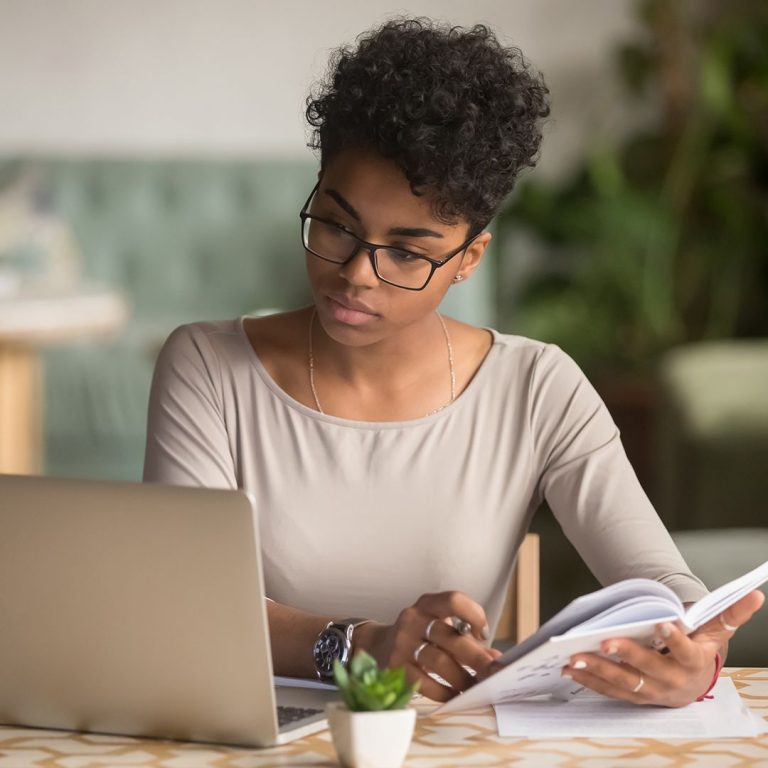 40-Hour Salesperson Pre License & 6-Hour FAA Drone Certification Course with Practice Exam | Michigan Approval #3040
40-Hour Michigan Real Estate Salesperson Prelicensure Course #3040
6-Hour FAA Small Unmanned Aerial Systems Flight Certification
Real Estate 40/30 Hour Practice Exam
Description
Michigan Real Estate Salesperson 40 Hour Prelicensure
This course is designed to provide individuals in the state of Michigan with the prelicense instruction that must be completed in order to be issued a salesperson license. This course contains instruction on a wide variety of topics including agency, fair housing, mathematics, property ownership, titles and deeds, mortgages, and property management. The course is broken up by a series of incremental quizzes that are intended to promote comprehension and retention of course materials.
Course Content
At Your Pace Online (AYPO) is responsible for the content of this course.
At the end of this class students will be able to:
Operate in a manner that is ethical and responsible
Establish and maintain agency relationships with real estate brokers and other real estate salespersons
Properly handle brokerage funds including commissions and client trust monies
Advertise in a manner that is legal and appropriate
Operate in accordance with federal and state antitrust laws
Interact with customers and clients while respecting fair housing laws and the fair housing rights of individuals
Operate in accordance with established federal and state fair housing laws
Establish an agency relationship
Operate as a party to an agency relationship
Fulfill the responsibilities of an agent
Terminate an agency relationship
Calculate various values associated with real estate including property size, commission payments, and mortgage payments
Form a valid contract
Respond appropriately to a breach of contract
Assist a client in forming an appropriate real estate contract
Identify a property and its location from its legal description
Evaluate what rights are held by the owner of a particular property
Discern the form of ownership an individual holds over a property
Explain to a client how encumbrances affect ownership of their property
Estimate the value of a piece of real estate
Carry out a comparative market analysis
Determine if an official appraisal is required for a particular property
Determine how a property is owned based on the estate the owner possesses
Help a client establish a business structure that is best suited for their needs
Assess whether a client needs title insurance
Determine if the title to a particular property has any attached encumbrances
Help a client select the deed that will transfer ownership of a property in a way that meets their needs
Assist a client with a 1031 exchange
Help a client select a suitable mortgage loan
Evaluate a mortgage loan contract
Operate in accordance with state and federal mortgage loan laws including the Home Mortgage Disclosure Act, RESPA, and ECOA
Provide clients and customers with the proper TRID disclosure forms
Explain how a transaction of real estate is financed
Assist a client in selecting the loan that will best serve their needs
Guide a client through the loan application process
Describe the various sources of loan money
Successfully operate as a property manager
Help a client establish a lease agreement that is suitable to their needs
Establish an effective relationship with tenants
Operate in accordance with the landlord-tenant laws of the State of Michigan
Advise a client on how to manage environmental issues while also avoiding violating state and federal environmental laws
Advise a client on how land use controls will affect their use and enjoyment of a property
Describe the purpose and effect of zoning and master plans
Provide clients and customers with required disclosures
Operate in accordance with the real estate laws of the State of Michigan
This course covers:
Practices Chapter
Real Estate Practices: 1h 44m
Fair Housing Laws: 2h 12m
Incremental Quiz 1: 6m
Agency Chapter
Principal / Agent Relationship: 2h 55m
Incremental Quiz 2: 5m
Mathematics Chapter
Mathematics for Real Estate: 3h 31m
Incremental Quiz 3: 5m
Contracts Chapter
Contracts: 2h 41m
Incremental Quiz 4: 7m
Property, Ownership, & Valuation Chapter
Property and Property Ownership: 3h 24m
Property Valuation: 1h 1m
Incremental Quiz 5: 8m
Estate, Titles, & Deeds Chapter
The Estate Concept: 43m
Titles and Deeds: 3h 10m
Incremental Quiz 6: 8m
Financing Chapter
Mortgages: 1h 18m
Real Estate Financing: 1h 53m
Incremental Quiz 7: 7m​​​​​​​
Condominiums, Property Management, & Environmental Issues Chapter
The Condominium Concept and Laws: 2h 15m
Property Management: 2h 48m
Environmental Issues: 2h 2m
Incremental Quiz 8: 5m​​​​​​​
Other Issues Chapter
Michigan Specific Issues: Laws and Rules: 5h 18m
Incremental Quiz 9: 11m
Final Exam: The final exam is 1 hour and 15  minutes long and will present 150 questions randomly drawn from the course.
---
6 Hour Exam Prep for FAA Small Unmanned Aerial Systems
Flight Certification Test
Instructor: Greg MacMaster
CHAPTER ONE (45 minutes)
While many purchase an sUAS and start flying on their own, it's usually through trial and error before they master the complexities of flight dynamics. This six hour course walks you through fixed wing and quad copter aerodynamics, including controls, stability and stalls. From basic flight principles to air movement over the airframe, weight, drag and wake turbulence, you will gain a better appreciation of aerodynamics, and gain a higher personal expectation for your flight operations.
Fixed Wing Stability
Controls on Quadcopters
Fixed Wing Stalls
Review
Chapter Quiz
CHAPTER TWO (90 minutes)
Weather is an integral part of aviation and affects flight in many ways before you ever take to the skies. It's extremely important that sUAS pilots not only know current conditions but also the forecast to come. Learning about thermal inversions, wind shear (both speed and directional), circulation and local weather dynamics will help sharpen your skills as an sUAS pilot. Understanding weather and what certain conditions may mean to each flight will allow operators to better manage their time and their assets. This course provides an overview of aviation weather that sUAS pilots will find useful when planning day-to-day operations.
Global Atmosphere, Weather, and Climate
Weather and Climate
Storms and Weather Fronts
Windshear and Forecasting
Weather Forecasting
Conclusion
Chapter Quiz
CHAPTER THREE (90 minutes)
This portion of the course will govern your sUAS flight operations. The Federal Aviation Regulations exist to keep our airways safe. Knowing the rules and regulations that surround flight operations is critical.  The majority of the focus will be on Parts 61, 91 and 107 of the Federal Aviation Regulations, along with pertinent details not found in any book but learned from piloting experience.
FAA/FAR
Part 61
Proposed Part 107
Part 91
Review
Chapter Quiz
CHAPTER FOUR (75 minutes)
With the introduction of sUAS's into the airspace, today's pilots face many airspace challenges. The lack of knowledge of the airspace or improper preflight planning has resulted in pilot deviations which are a violation of FAR (Federal Aviation Regulations). This has already resulted in a series of incidents and near misses.
One of the most important concepts to take from this course is the need to understand the type of airspace you will be flying in and to check notices to airmen (NOTAMS) before every flight – even a short flight in your local airport practice area. This chapter is designed to help prevent sUAS accidents and mishaps, including near misses occurring from a lack of understanding of airport issues. You will learn the different controlled airspace classifications, the importance of each and the restrictions that apply to each. TFR's and NOTAMS are covered in detail, as well as the many different types of parameters.
Controlled Airspace Overview
Temporary Flight Restrictions
Types of TFRs
Prohibited Areas
Restricted Areas
Other SUA (Special Use Airspace)
SFARs and Emergency Air Traffic Rules
Sources of Information
Review
Chapter Quiz
CHAPTER FIVE (30 minutes)
While you may daydream a little while driving your car, flying an aircraft is different and takes mental concentration. There's a process that helps you keep your thoughts in check and continually re-assess your flight operation before it becomes a liability to you and others. While some examples discussed in this chapter will be general knowledge, others will be new to many of you who have not yet pushed yourself beyond your comfort level. Drugs, alcohol, and other physiological factors that can affect your ability to fly safely are all part of this portion of the course.
Vision
Visual Illusions
Aeronautical Decision Making
Review
Chapter Quiz
Practice Test 1 (60 Questions)
Practice Test 2 (90 Questions)
---
Flight Service District Offices (Nation-wide)
http://www.faa.gov/about/office_org/field_offices/fsdo/
Airport directory for the United States;
https://www.faa.gov/airports/airport_safety/airportdata_5010/
Enter your state and county then submit – Then select under Reports (Airport Contact Information)
Wxbrief (For NOTAMs)
https://www.1800wxbrief.com/Website/#!/
Where you would go to log in and enter your NOTAM for your flight (and to review other NOTAMS issued)
www.AUVSI.org
The Association for Unmanned Vehicle Systems International (AUVSI), the world's largest nonprofit organization dedicated to the advancement of unmanned systems and robotics, represents more than 7,500 members from 60+ allied countries involved in the fields of government, industry and academia. AUVSI members work in the defense, civil and commercial markets.
http://knowbeforeyoufly.org
is an education campaign founded by the Association for Unmanned Vehicle Systems International (AUVSI) and the Academy of Model Aeronautics (AMA) in partnership with the Federal Aviation Administration (FAA) to educate prospective users about the safe and responsible operation of unmanned aircraft systems (UAS).
www.modelaircraft.org
The Academy of Model Aeronautics (AMA) is the premier community-based organization in the United States for model aviation enthusiasts.
---
Michigan 40/30 Hour Practice Exam
This is a Practice Exam that has been included in your package. You will want to go over this, the Midterm and the Final Exams as many times as it takes until you feel confident with the material.
It is very important for licensee candidates to watch the videos AND read the text material below each video. There is a great deal of information in the text below that the instructor does not discuss in the video, and information the instructor discusses that is not in the text. The best way to learn the material and then pass the exam is to study BOTH! It is also a good idea to print the text material for study purposes.
---
If you have any questions please call us at 1-800-727-7104 or send an email to info@onlinecti.com.