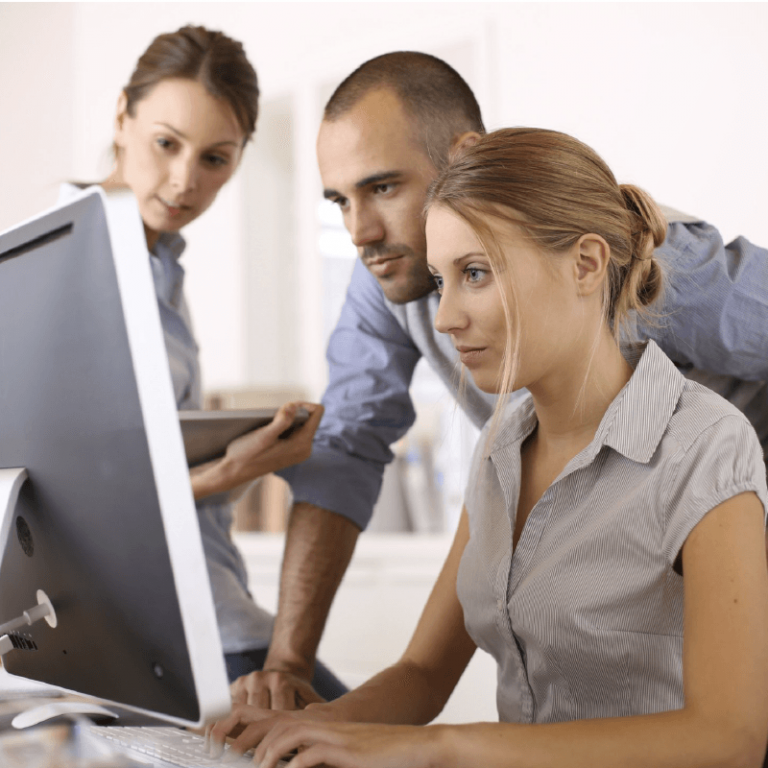 COMPLETE Michigan Real Estate Continuing Education Package #2
18 credits | Online Video | Includes 9 hrs of Legal Updates – You must take at least 2hrs per year
3 Hour Aging in Place – Eliminating Pitfalls
3 Hour Finance
3 Hour Intro to Property Management and the Accidental Commercial Agent
3 Hour Real Estate Disclosure Laws (3hrs Legal Updates)
2 Hour Civil Rights and Fair Housing (2hrs Legal Updates)
2 Hour Legal Update 2022 (2hrs Legal Updates)
2 Hour Water Rights (2hrs Legal Updates)
Description
PACKAGE DETAILS:
---
Aging in Place – Eliminating Pitfalls
In millions of homes across our country, and in the homes of people we love, existing residences are slowly but surely becoming prisons for their occupants. This happens as the aging process inevitably removes our ability to successfully navigate stairs and perform daily tasks required to live and survive independent. Societal options exist to move from private residences into congregate living facilities, where oversight and care are offered at various levels for those facing challenges. But few are interested in thus surrendering their independence. We prefer to just age-in-place.
It is possible to remain at home as physical and / or mental deterioration makes doing so more challenging. Given the amount of research that preceded establishing design standards to accommodate the handicapped, new structures can be designed which are far more user friendly to the elderly. Changes to existing homes can also be made in incremental steps as needs arise, just not as efficiently as doing so from scratch.
The knowledge and technology to enable our elders to stay at home are well established. All that is lacking are finances to do so, the time to do so, the will to do so and wide-spread dissemination of knowledge on how to do so.
The last of those issues is addressed in this work.
This course teaches the following specific knowledge and skills:
A thorough understanding of physical challenges that make aging-in-place more difficult.
An increased awareness of cognitive issues that make aging-in-place more difficult.
Resolvable issues faced by the elderly while navigating outside the home.
Changes in typical lighting strategies that are beneficial to an aging population.
Proper design of exterior amenities to facilitate increased enjoyment of nature by an older population.
The impacts of different choices in finishes in reducing dangers faced while aging-in-place.
Design choices that make common areas in multi-family housing more user friendly to the aged.
Changes in cabinetry needed to accommodate use by the handicapped
This course covers:
The Scope of This Work
Problems to be Expected with Aging
Expect Resistance
Potential Changes Ahead
Outside the Home
Common Areas in Multi-Family
Inside an Individual Home
Alarms and Alerts
Electrical and HVAC System Concerns
Other Available Resources
---
Finance
Course Description
Real estate agents wear many hats in their profession. They assist their clients with the buying and selling of real property. To that end, they market, list and promote sales. They advise, help negotiate, and consult with clients on market conditions, mortgages, legal requirements and financing to ensure a fair and honest transaction. Having an understanding of the legal environment surrounding the financial aspects of real estate dealings is one of the most important areas of expertise to be able to share with clients in order to build enduring and profitable relationships.
After completing this course  participants will be able to:
Describe the importance of case law that illustrates the problems in the conveyance of real property.
Define and describe the types, features, and benefits of a real estate loan.
Be able to apply the rules and regulations of state and federal agencies as they pertain to real estate finance;  insurance, mortgages, loans, and lenders.
This course covers:
Laws Regulating Financing
Seller Financing
Usury, Interest & Mortgages
Loans & Repayment
Private Mortgage Insurance
Cases
Mortgages/Foreclosure
Types of Mortgages
Assorted Cases
Commercial Lending
---
Intro to Property Management and The Accidental Commercial Agent
Course Description
Property Management: Are you ready to take the plunge into the world of property management? Perhaps you have been on the leasing side of the business and have been presented opportunities to manage the property you have leased, or your investor clients desperately require the skills of a property manager to handle their portfolio. Maybe you just see the cash flow potential of managing a property and want to get on board with this flow. Whatever the reason, this course will outline the property management business.
The Accidental Commercial Agent: As agents and brokers, we grow our business and knowledge in steps. Perhaps we start our career with a mentor or as an administrative member of an instructional team. Maybe we start with rentals, then work with buyers while moving up to sales until we gain the confidence and the clients to extend into the commercial realm. If this describes you, then this course is for you. It will provide the agent with a basic working knowledge of the commercial environment; the practices, customs and ethical considerations therein.
After completing this course in its entirety, participants will be able to:
Discuss the services and expectations that the property manager provides the landlord and the tenant.
Outline ethical considerations for the conduct and operation of a property management business.
To provide the agent with a basic working knowledge with the types and terms commonly discussed and used in commercial real estate.
To discuss and analyze ethical considerations in the commercial practice and how to incorporate these ethical considerations into a best practices doctrine and business model.
Property Management covers: 
Property Manager Definition and Role
Property Owner Services
Management Contract and Elements
Property Types
Tenant and Owner Relations
Rental Application, approval and Security Deposits
Knowing the Owners
Regulatory Environment and Fair Housing
Ethical Considerations and Best Practices
The Accidental Commercial Agent covers:
Residential vs. Commercial
Property Types
Commercial Entry Points
Agent Representation
Commissions
Leasing Terms, Types and Clauses
CAP Rate
Ethical Considerations
---
Real Estate Disclosure Laws
Course Description
Real estate agents are subject to a broad range of legal and ethical requirements that are designed to protect buyers, sellers and the community at large. While disclosure laws are in place to protect the consumer, they constitute a legal framework that real estate professionals must comply with. There are a number of areas that require disclosure in real estate; seller's property condition, agency relationships, lead-based paint presence, mineral/subsurface rights, and finally consumer financing requirements. This course covers the disclosure laws that real estate professionals must adhere to, the transactions in which they will come across these requirements, and case law to illustrate real life scenarios.
After completing this course  participants will be able to:
Recognize and implement the broad range of disclosure requirements that protect buyers and sellers.
Be able to describe and integrate the agency relationships that are created during a real estate transaction.
Outline the different types of agency and the standards of practice associated with each.
Know when and under what circumstances lead-based paint disclosure must be provided.
Have a good understanding of what mineral/subsurface rights are, and how they can impact a real estate transaction.
Be able to share with clients the necessary requirements outlined under the integrated disclosure rule "Know Before You Owe."
This course covers:
Seller's Disclosure
Agency Disclosure
Lead Paint Disclosure
Mineral Rights Disclosure
Integrated Disclosure
---
Civil Rights and Fair Housing
Course Description
It is important to realize Civil Rights and Fair Housing laws are very much a part of today's real estate market. Throughout history in the United States laws have been written to create equality, and much progress has been made. Nonetheless, discrimination still pervades American culture, and it is incumbent on real estate professionals to understand the ramifications of discrimination, and how it plays out in the housing industry.
After completing this course participants will be able to:
Understand the history behind and the connection between civil rights legislation and the Fair Housing Act.
Recognize and apply the standards outlined by court decisions in Civil Rights and Fair Housing case law.
Be able to integrate the rules and regulations pertaining to Fair Housing laws in the real estate industry.
This course covers:
Amelia Boynton Robinson
1866 Civil Rights Act
1968 Federal Fair Housing Act
HUD
Duty to Disclose Discrimination
Michigan Fair Housing
Michigan Civil Rights Act
Cases
Employer Guidelines
Immigration Reform and Control Act
CRA Court Cases
---
Legal Update 2022
At Your Pace Online (AYPO) is responsible for the content of this course.
This Course Covers:
Introduction to Changes in Laws and Rules in Michigan
Changes to Occupational Code
Changes in Laws & Rules in Michigan

State Assigns New Professional License Numbering System
Public Act 63 of 2020
Public Act 159 of 2020 in Michigan
Public Act 253 of 2020
Public Act 255 of 2020

Identity-Based Discrimination in Employment (US)
USSC Opinion – Protections Apply to Sexual Orientation or Gender Identity
Executive Order 13988
Property Management & Rentals
Additional Impacts of HB 4722

Short-term Rentals
Long-term Rentals

New Eviction Notice Requirement Effective May 3, 2021
Case Law 2022
Michigan Property Taxes
Measuring Houses & Counting Rooms Using the ANSI Standards
Finished Area Defined
Building Owners & Managers Association International (BOMA International)
Environmental Issues and Case Studies
Hazardous Waste Sources
PFAs
Environmental Issues – Federal & Michigan-specific Laws

CERCLA (Comprehesive Environmental Response, Compensation & Liability Act of 1980)
RCRA (Resource Conservation & Recovery Act of 1976)
Michigan Laws
Natural Resource & Environmental Protection Act
---
Water Rights
Course Description
With the increased demand for water frontage and access to water, its value has increased dramatically, which in turn has led to many efforts to buy up water frontage and develop it for specific projects. That goal is often at odds with the desire of the local governments and the DEQ to preserve natural areas and to protect the public's access to the state's water resources. These and other issues have made water law and riparian rights more and more prevalent in real estate transactions and litigation as opposing groups seek to use or redefine riparian rights, ownership of waterfront property, access to water, flowage rights along rivers and streams, and similar issues.
This Course Covers:
Riparian Rights
Rights of Property Owners Along a Road
Inland Lakes and Streams
Great Lakes, Oceans and Seas
Judicial System
Ground Water and Septage
Questions and Answers
---
If you have any questions, please call us at 1-800-727-7104 or send an email to info@onlinecti.com.