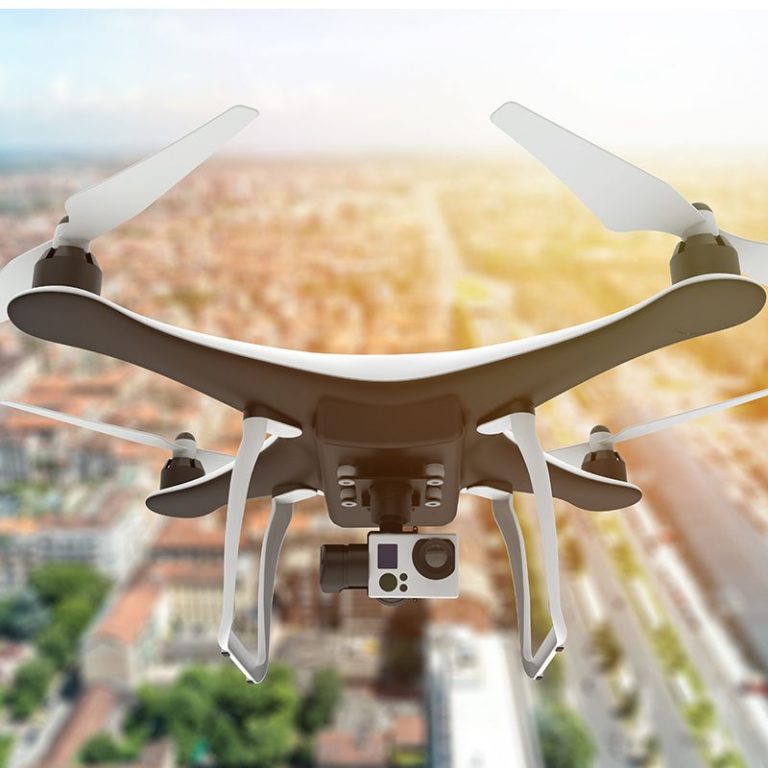 FAA Remote Pilot in Command Certification Exam Prep
Online HD Video Course | Instructor: Greg MacMaster
Get your Remote Pilot in Command Certification in order to use drones in commercial applications. New FAA rules make it easier than ever to become a drone pilot. This online course will prepare you for the FAA Remote Pilot in Command Certification Exam that you need to pass in order to fly your drone (sUAS) for commercial or business purposes.
"Just wanted to let you know I successfully passed my remote pilot exam! Thank you for a comprehensive course, you are a very competent pilot and I just wanted to say I'm one of your success stories." – Andrew Ortega
Description
Exam Prep for FAA Small Unmanned Aerial Systems
Flight Certification Test
Instructor: Greg MacMaster
CHAPTER ONE (45 minutes)
While many purchase an sUAS and start flying on their own, it's usually through trial and error before they master the complexities of flight dynamics. This six hour course walks you through fixed wing and quad copter aerodynamics, including controls, stability and stalls. From basic flight principles to air movement over the airframe, weight, drag and wake turbulence, you will gain a better appreciation of aerodynamics, and gain a higher personal expectation for your flight operations.
Fixed Wing Stability
Controls on Quadcopters
Fixed Wing Stalls
Review
Chapter Quiz
CHAPTER TWO (90 minutes)
Weather is an integral part of aviation and affects flight in many ways before you ever take to the skies. It's extremely important that sUAS pilots not only know current conditions but also the forecast to come. Learning about thermal inversions, wind shear (both speed and directional), circulation and local weather dynamics will help sharpen your skills as an sUAS pilot. Understanding weather and what certain conditions may mean to each flight will allow operators to better manage their time and their assets. This course provides an overview of aviation weather that sUAS pilots will find useful when planning day-to-day operations.
Global Atmosphere, Weather, and Climate
Weather and Climate
Storms and Weather Fronts
Windshear and Forecasting
Weather Forecasting
Conclusion
Chapter Quiz
CHAPTER THREE (90 minutes)
This portion of the course will govern your sUAS flight operations. The Federal Aviation Regulations exist to keep our airways safe. Knowing the rules and regulations that surround flight operations is critical. The majority of the focus will be on Parts 61, 91 and 107 of the Federal Aviation Regulations, along with pertinent details not found in any book but learned from piloting experience.
FAA/FAR
Part 61
Proposed Part 107
Part 91
Review
Chapter Quiz
CHAPTER FOUR (75 minutes)
With the introduction of sUAS's into the airspace, today's pilots face many airspace challenges. The lack of knowledge of the airspace or improper preflight planning has resulted in pilot deviations which are a violation of FAR (Federal Aviation Regulations). This has already resulted in a series of incidents and near misses.
One of the most important concepts to take from this course is the need to understand the type of airspace you will be flying in and to check notices to airmen (NOTAMS) before every flight – even a short flight in your local airport practice area. This chapter is designed to help prevent sUAS accidents and mishaps, including near misses occurring from a lack of understanding of airport issues. You will learn the different controlled airspace classifications, the importance of each and the restrictions that apply to each. TFR's and NOTAMS are covered in detail, as well as the many different types of parameters.
Controlled Airspace Overview
Temporary Flight Restrictions
Types of TFRs
Prohibited Areas
Restricted Areas
Other SUA (Special Use Airspace)
SFARs and Emergency Air Traffic Rules
Sources of Information
Review
Chapter Quiz
CHAPTER FIVE (30 minutes)
While you may daydream a little while driving your car, flying an aircraft is different and takes mental concentration. There's a process that helps you keep your thoughts in check and continually re-assess your flight operation before it becomes a liability to you and others. While some examples discussed in this chapter will be general knowledge, others will be new to many of you who have not yet pushed yourself beyond your comfort level. Drugs, alcohol, and other physiological factors that can affect your ability to fly safely are all part of this portion of the course.
Vision
Visual Illusions
Aeronautical Decision Making
Review
Chapter Quiz
Practice Test 1 (60 Questions)
Practice Test 2 (90 Questions)
---
Flight Service District Offices (Nation-wide)
http://www.faa.gov/about/office_org/field_offices/fsdo/
Airport directory for the United States;
https://www.faa.gov/airports/airport_safety/airportdata_5010/
Enter your state and county then submit – Then select under Reports (Airport Contact Information)
Wxbrief (For NOTAMs)
https://www.1800wxbrief.com/Website/#!/
Where you would go to log in and enter your NOTAM for your flight (and to review other NOTAMS issued)
www.AUVSI.org
The Association for Unmanned Vehicle Systems International (AUVSI), the world's largest nonprofit organization dedicated to the advancement of unmanned systems and robotics, represents more than 7,500 members from 60+ allied countries involved in the fields of government, industry and academia. AUVSI members work in the defense, civil and commercial markets.
http://knowbeforeyoufly.org
is an education campaign founded by the Association for Unmanned Vehicle Systems International (AUVSI) and the Academy of Model Aeronautics (AMA) in partnership with the Federal Aviation Administration (FAA) to educate prospective users about the safe and responsible operation of unmanned aircraft systems (UAS).
www.modelaircraft.org
The Academy of Model Aeronautics (AMA) is the premier community-based organization in the United States for model aviation enthusiasts.