ONLINE
REAL ESTATE
PRELICENSE, EXAM PREP,
& CONTINUING EDUCATION
HD VIDEO • FULL NARRATION • AVAILABLE 24/7
Fast, Easy, Affordable
We have the continuing education courses you want!
Up to date topics and cutting edge instructional technology, combined with mobile friendly HD video, makes meeting your real estate continuing education requirement fast, easy, and affordable!
Trusted
Our courses are accredited by Arello and IDECC.
We support your professional goals by developing courses that are up to date, interesting, and relevant to you as a real estate professional. We also pass your licensing state's stringent standards in order to deliver online education.
Company-Wide Training Discounts
Let us help you meet your needs for continuing education credits company-wide with our online HD video courses.
FAA Remote Pilot in Command Exam Prep
Save time and money by taking your own aerial photos. 
Using a helicopter costs $1000's

Hiring a drone operator costs up to $300 for 1-10 photos

Piloting a drone is easy to learn

With your own drone, you can take as many aerial photos as you want!

WHY CHOOSE REAL ESTATE TRAINING INSTITUTE?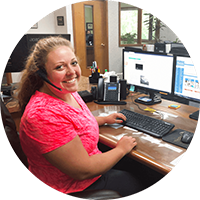 WE'RE HERE TO HELP
Our in-house licensing experts will guide you through every step of maintaining your license and completing your courses - from filling out your paperwork to providing helpful reminders and updates for upcoming deadlines.