Tick Tock: Nebraska Real Estate Agents & Brokers License Renewal
Published on November 16, 2018 by Kaylee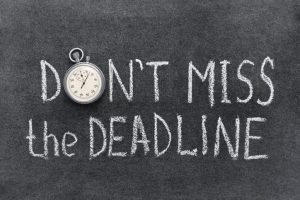 Nebraska Realtors and Brokers with a license beginning with an even number are required to complete 18 hours of continuing education which must include 12 hours of designated subject matter. The deadline is November 30th, 2018. Real Estate Training Institute has everything you need to meet Nebraska's continuing education requirements.
We provide: Nebraska approved continuing education that meets all of your requirements.
You can complete your continuing education anywhere, anytime with a smartphone, tablet or computer that is connected to the internet. These courses also allow you to print a certificate immediately upon completion.
License renewal costs:
Salesperson Renewal Fee (2 years) – $230
Broker Renewal Fee (2 Year) – $290
We've taken the liberty of answering a few of your questions below.
Nebraska licensees are required to complete 18 hours of continuing education each two-year cycle. Of that 18 hours, 12 hours must be in designated subject areas. Courses that are approved for designated subject areas contain an "R" in the approval number.
Yes, licensees may renew their license after the expiration date. Continuing education must be completed before a license may be renewed. There is a late fee of $25 per month that the license is expired. Licensees must renew their license prior to June 30 or they will be required to re-take and pass the exam. Continuing education requirements must be met before the licensee will be approved by the NREC to take the exam.
You can complete your renewal form by following the link listed here: Submit Renewal Form Online