Real Housewives of New Jersey Star Hosting $10,000 Real Estate Seminar
Published on February 27, 2019 by Marie McCarthy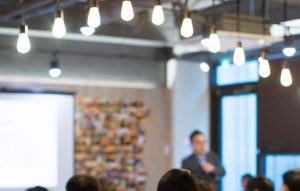 Investor, developer and reality star Joe Gorga is offering his real estate tips in a special, one day class. While he promises a day with him will change your career, it will cost you. A lot. $10,610.38 to be exact. So, what, precisely, does that buy you? The pricey seminar comes with a front row seat at his March 23 seminar at the Westin Hotel, a signed copy of his book, and a full day in the life of Joe Gorga.
Joe and his wife Melissa Gorga have been stars on the Real Housewives of New Jersey since 2011. The show often features his real estate and construction ventures, plus plenty of footage of the couple's 9,500 square foot mansion in Montville. Which, by the way, sold in 2018 for a little more than $3 million.
Joe Gorga has made his millions through his career in real estate, and you can too. These days, real estate education is accessible, and won't cost you an arm and a leg.
Classes and continuing education are available online from any tablet, phone or computer. The resources are available 24/7. New Jersey's real estate licenses require 12 hours of continuing education every two years, and needs to be done by April 30, 2019.