Las Vegas Real Estate Market Expected to Grow in 2019-2020
Published on May 22, 2019 by Sara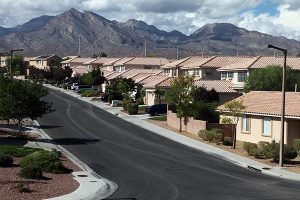 Las Vegas, Nevada is one of the only housing markets expected to grow over the next year and a half. This is in stark contrast to the market they faced just a decade ago. Las Vegas was among the first and hardest hit during the 2008 housing crash. Entire neighborhoods were plagued with foreclosure signs and new construction came to a complete halt.
Today's market is made up of young buyers relocating for tech jobs. They are attracted by the low mortgage rates, affordable housing, and Nevada's lack of income tax. With these features combined, houses are flying off the market just days after becoming available.
Realtor.com® has released the following forecasts for Las Vegas, Nevada:
Median home price: $277,574
Sales growth: 0.9%
Price growth: 7.9%
---
With a booming housing market, real estate agents are in high demand. Make sure you stay up-to-date with state requirements so you can remain licensed.
Nevada Real Estate Continuing Education:
Brokers and salespeople in Nevada must complete 24-hours of continuing education classes every two years,  half of which (12 hours) may be completed online. First-year licensees (brokers and salespeople) must complete 30 hours of specific courses. Requirements for subsequent licensing cycles are 24-hours of continuing education include:
Salespeople: 3-hr Agency | 3-hr Contracts | 3-hr Ethics | 3-hr Law & Legislation | 12-hr Electives
Brokers: 3-hr Agency | 2-hr Contracts | 2-hr Ethics | 3-hr Law & Legislation | 2-hr Broker Management | 9-hr Electives
Complete 12-hours of online continuing education online in HD video with Real Estate Training Institute!