Sgt. Preston L. Taylor
Preston L. Taylor "PT" has been involved in law enforcement for the past 25 years. He is an extremely knowledgeable individual in the realm of personal protection, self-defense, and situational awareness. He has tailored the information in these courses to fit the needs and realities of being a real estate agent, taking students through real-life situations and the risks involved in private showings. 
A black belt in multiple disciplines of the martial arts,  PT is able to help you understand the basic and realistic self-defense techniques that can potentially save your life.
PPCT – Defensive Tactics Instructor
Street Survival Seminar  - Street Crimes
Spontaneous Knife Defense Instructor School
IDECC Certified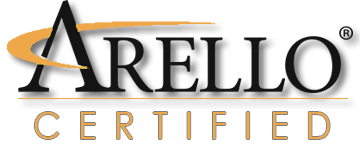 Courses Instructed by Preston Taylor
NEW!

6 Hour Personal Safety & Self Defense and Michigan Property Management Package - No Tests!

Qualifies 6 Credit Hours of General Education including 2 Hours Legal Updates
---
4 Hour Real Estate Personal Safety and Self Defense - No Tests!
Online HD Video Course - Instructor: Preston Taylor
This four-hour course will provide important safety tips for personal safety in the workplace. This course is especially pertinent for real estate professionals as they are very often in situations that expose them to unknown situations, with unknown persons. 
This course is approved for 4 Credit Hours of Colorado General Education
---
Testimonial from a Real Estate Association
---
"Traverse Area Association formed a Safety Task Force to primarily educate our Realtor & Affiliate members. Preston Taylor was highly recommended to us as a local expert. Following several interviews, we chose "PT" because of his impressive qualifications and experience. Our first class sold out in 24 hours! The room was full of Realtors, primarily women, and a few smart men. He captivated the audience and left us hungry to learn more, and the comment feedback was 100% positive.
PT Shared his knowledge with humor and a calm, passionate confidence. He stayed on topic, welcomed questions and stayed late. TAAR and the Safety Task Force has scheduled 6 more classes for our Realtors with PT in the near future, and feel luck to have as our instructor"
Barbara Hood, Associate Broker ~ Stapleton Realty
TAAR Board of Directors Women's Council of Realtors
Northern MI Chapter, Board of Directors